I'm a real estate entrepreneur, and I help people solve their real estate problems.
Need to sell fast? Looking for a rental? Want to sell?
The West Fork Group helps people solve their real estate problems.
---
I Buy Houses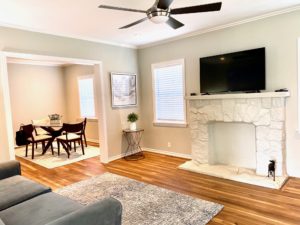 Hi, I'm Dean McNeely.
Do you have a home you need to sell fast in Texas City, La Marque, Hitchcock, or more generally Harris or Galveston counties in Texas?
I can help.
I'll buy your house for cash. I invest in real estate of all types – houses, apartments, condos, and town-homes – and in any condition, including 'as-is'. If you need to sell, I want to buy.
Call now for a free consultation and no obligation cash offer – 713-480-4333.
Our real estate services include:
Commercial redevelopment
Residential flips
Commercial and Residential Rentals
Section 8 Housing
---
West Fork Group Real Estate 
Commercial Redevelopment of Low-Income Housing
My low-income housing real estate program takes homes in desperate need of renovation, fixes them up, and resells them to well-qualified individuals. Families benefit by getting move-in ready homes. Communities benefit by eliminating homes that negatively affect the real estate values, community values, and may be a danger to children. The result? Strong neighborhoods and communities.
---
What I Do
I buy homes. Most are single and multi-unit houses in Galveston and Harris counties, specifically Texas City, La Marque, and Hitchcock, Texas. Sometimes these homes need a lot of work, having fallen into disrepair and become run-down.
I see potential for homes, the neighborhood, and the community. Most homes just need attention, a little fixing up and some love.
My program updates every property whether it needs major renovations or just a few updates. The goal is to make the home more than livable. I want it to be desirable.
Finally, I always look for great buyers.  Many who move into the houses me and my team renovate include low income or Section 8 buyers and renters, people who want to build a strong local community, but need help getting a start.
For multi-unit dwellings, I'll buy, offer consulting, or participate in larger partnerships.
Check out Our Work.
---
Rental
See below for current rental specials or visit our rental site to check out additional available rental units.
---
West Fork Group Real Estate Services Are All About Giving Back
My goal is to give housing back to the community. A common problem in many areas is a lack of resources to rebuild the community. I see our real estate services as a way to help rebuild vibrant communities throughout all of Southeast Texas.
Have a house to sell? Call me now 713-480-4333.